New mission on the server!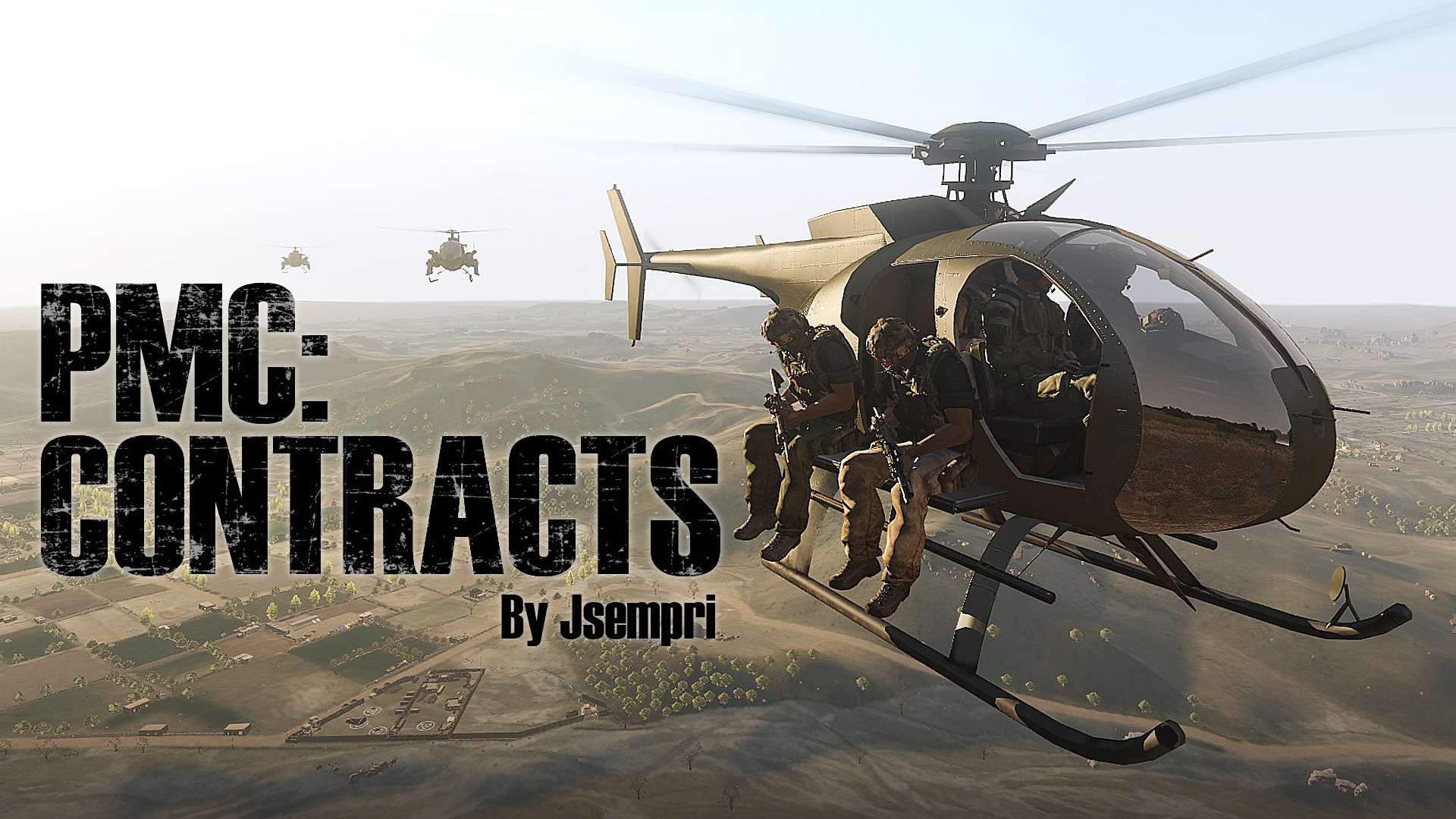 Welcome to PMC: Contracts! The missions are set up as individual contracts that you or your team can decide on which to take. Take on one contract, or two. Maybe you want to split the teams up and have them take on separate contracts simultaneously. Contract very in size but overall they can be accomplished with 10 -15 players. Well, unless you are realy good then maybe 5 players.
After you complete your objective(s) for that particular contract, the mission will not end. It will tick as completed but the session will not be over. Instead, you are free to continue on to the next contract or end the session when you are ready. It will be up to you and the players if you feel like continuing on to the next contract.
FEATURES
20 player slots available. 4 teams, 5 men per team.
1 Zeus slot open. Pick civilian to play as curator.
ACE 3 supported
AIS Revive system- Will not work if you are playing with ACE 3.
Hey SINGLE PLAYERS! You have the ability to merge the other teams into your group. It's explained further in the briefing. I have tested this out in SP. Its doable. Just go in with a plan.
Please remember, this is not structured as a start and finish type mission. No story, no mission ending. The players decide what to take on and end mission when they see fit.