Looking at the good quality of music in this thread, i just thought i'd throw a right spanner in the works!
Was going through a very bad break up with my girls mother about 4 yrs ago (i'm sure Variable may remember my shit with her on ts even before that)?
Anyways,this song came on one day at work and the lyrics just clicked and i thought thats enough!!
Never looked back since, so much so that i had lyric tattooed on my right forearm!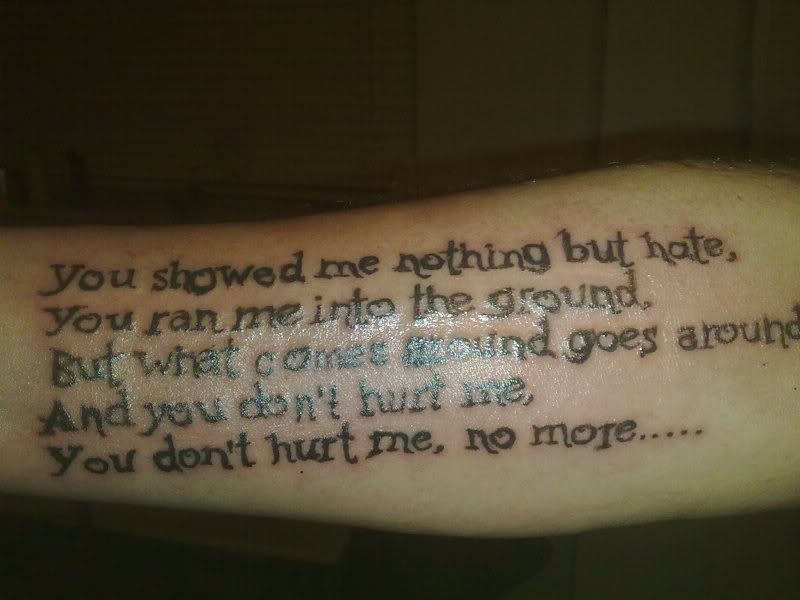 End of ck's deep shit
lol
[url=
How People Treat Me Is Their Path, How I Respond Is Mine...