Hey CiA!
My newest mission is ready to fight!
DRUG WAR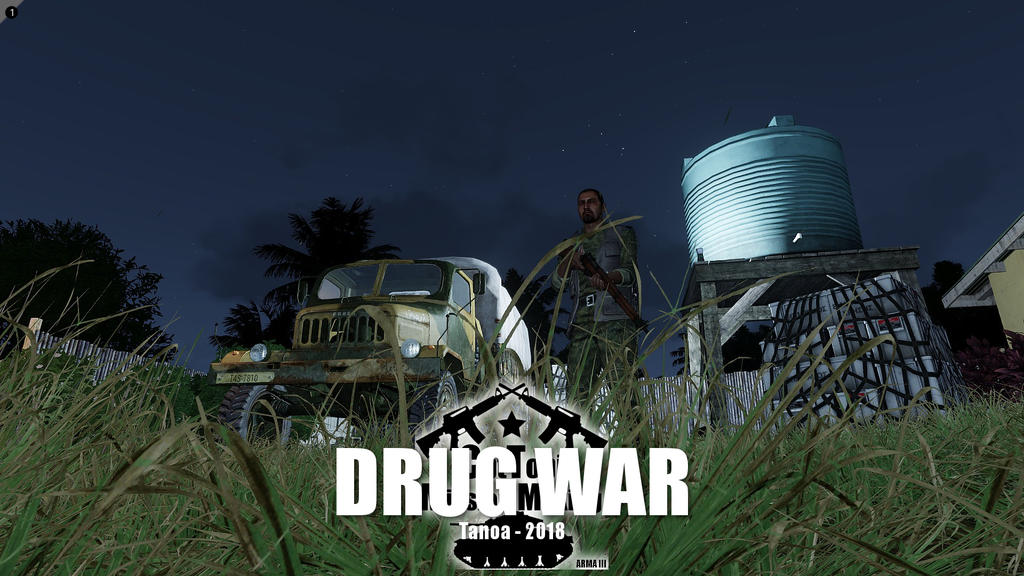 Story
:
Tanoa is flooded by drugs. "Flaming Dragon Cartel" controls the goverment, police and parts of the military. Money is power and power rules Tanoa. "Blue Cartel" is trying hard to take over drug business, will they be able to do so?
Content
:
Map: Tanoa
- Coop-Mission playable from 12 - 16 players
- 4x4 FireTeams
- Zeus & Spectators available
- max 8 Tasks to fulfill but whenever commanding soldier orders to leave the island mission can be ended
- Dynamic AI-Starting-Pos
Note
:
Tested as hard as possible! Expect an difficult terrain and heavy fire fights against "Flaming Dragon Cartel".
Can CiA-Soldiers, in the role of "Blue Cartel", take over the drug business on Tanoa? We´ll see during Coop Nights!